Dimensions
Closed:
1000 x 220 x 1200 mm
Open:
1000 x 794 x 1200 mm
Description
Maktab (Arabic, noun: writing desk, bureau) is a secretary desk and chest that aims to see the art of mother of pearl inlay from the perspective of expressionism, which seeks to depict not objective realities, but rather the subjective emotions and responses that arise within a person. The project is an attempt to transform the act of mere documentation to make it more personally expressive and representative of the individual who makes it. This furniture piece aims to express the feeling of nostalgia as part of a person's experience, illustrating patterns and reviving classic forms that are linked to childhood memories. The pattern of inlay offers a glimpse of fully-inlaid traditional pieces, only taking a simplified and distorted approach.
Care instructions
Clean using a dry cloth and avoid exposure to liquids.
About the Craft
Traditional inlay can be found in the Islamic world as far back as the 9th century. In Syria, artisans mainly use two materials for wood inlay: walnut wood (baladi) which is native of Syria, and more precisely of Damascus' Eastern Ghouta, and mother of pearl imported from the Philippines. River shells from the Euphrates used to be produced in Syria, although production stopped due to the current situation in the country. In Jordan, Philippines shells are imported from Syria, and baladi walnut is substituted with walnut from the United States, easily sourced in the local market. Even though, baladi walnut has a softer grain and a lighter colour, artisans are able to work walnut from the United States.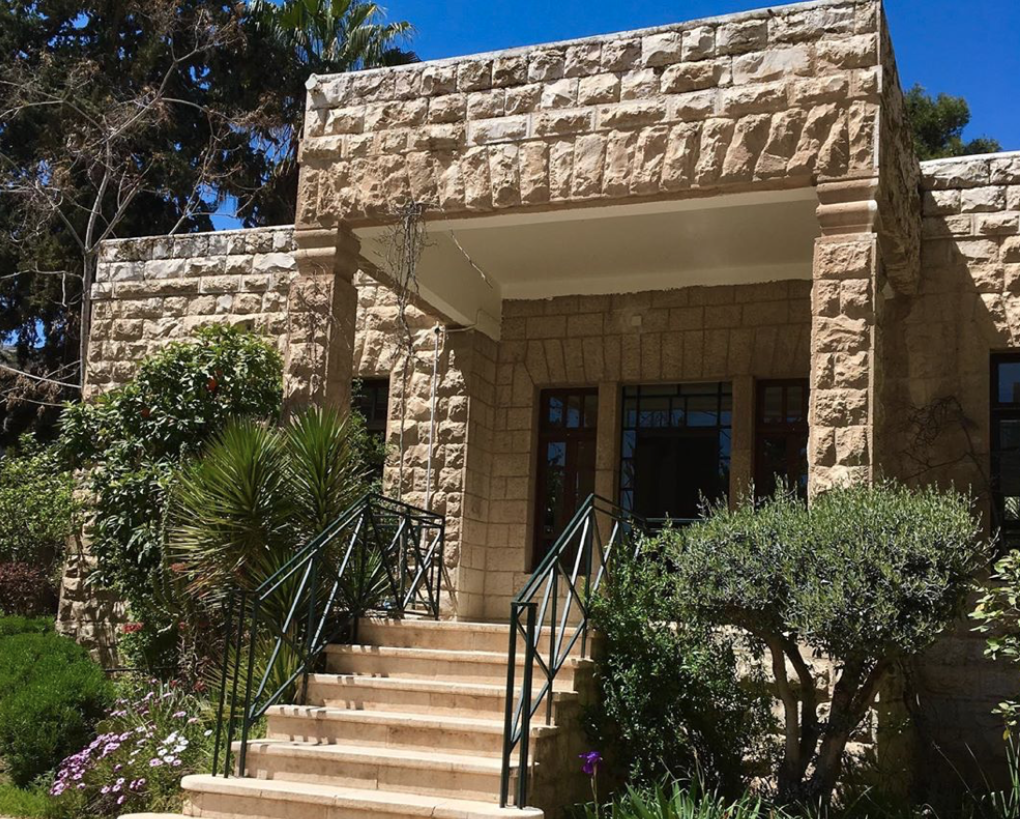 Turquoise Mountain Levant
1 Fawzi Al-Maalouf Street Jabal Amman, Jordan
Opening Hours
SUNDAY TO THURSDAY FROM 10:00 to 22:00
SATURDAY FROM 12:00 to 20:00